The DOSS Award (Dutch Open Student STEEL Award) is the annual international prize for master students, graduating in civil engineering at (technical) universities from all over the world.
The award works out as an epochal appreciation and recognition of MSC students in civil engineering at (technical) universities from all the world, who have incorporated in a distinctive and representative way the features, possibilities, and benefits of steel for structural application in their graduation projects.
Meanwhile the award challenges and encourages next generations of graduation students to do so in the future. Thus, making their contribution to the ongoing upgrading of the usage of steel for civil structures in worldwide practice; making it (even)more aesthetic, reliable, economic, smart, long lived, and green.
Each year the DOSS Award is open for participation by recently graduated master students from technical universities. To this end they submit their complete Master Thesis as well as a short summary of the dissertation. Participating projects can be related to engineering or research as well as product development or a combination of these.
! For master students, graduating between 1 March 2022 and 1 March 2023:
All projects are judged by an international expert jury. Out of the registrations the jury appoints a (small) number of nominees for the prize. Each of these finalists can give a personal elucidation on their gradation work during an online ceremony at end of April.
Rounding up all presentations, the jury announces the winner(s) DOSS Award. Next to this jury's choice, the online audience can reveal their preference for one of the six nominees. The project, gathering most public votes, is proclaimed audience winner DOSS Award.
First prize winner(s) will be rewarded with 2.500 Euro, second prize winners with (of course) half of it: 1.250 Euro.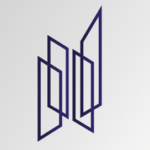 The DOSS Award is supported by various acknowledged organisations, educational institutions, and design-, build and steel production companies worldwide.
Main sponsors DOSS Award are: