Since 25 May 2018 a new General Regulation for data protection is in operation in Holland. In this regulation your rights concerning usage of personal data by third parties are officially documented. Operating as manager of this website, Bouwen met Staal (Dutch Steel construction Institute) respects these rights when using, saving and protecting personal data.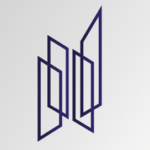 Information on the policy and activities by Bouwen met Staal on the field of protecting personal data, you can find in these documents (Dutch language):
Protection of this website is maintained by LinkmasterMonkey, Hoofddorp.
The website operates by a secured connection, SSL. This assures secure exchange of data between visitor/user and server, while the data are not visible or attainable for third parties. The SSL-connection can be recognized by the lock-symbol in the search bar of your browser and by the 's' in 'https' in front of the web dress.